Renew Membership
Welcome to the members' area of the Ratoath Tennis Club website.
In this section, you can…
Renew membership and make payments online through our payment partner Easy Payments Plus.
Create and update your account details, including membership category, name, DOB, address, contact phone number and contact email address.
To renew your membership online:
Click on the Renew Membership Button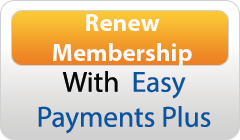 Follow instructions
The first time you use the system, you will be asked to create a password to set up your member profile.
Please check that the personal details for you and all family members are correct and amend if necessary.
Select membership category you wish to pay.
Proceed to checkout
Select whether you want to pay in one single payment or in installments
Pay by debit or credit card
You will receive an email receipt to confirm that payment has been received.
Easy Payments Plus uses SSL encryption and 3D secure protocols to ensure online payments are secure. Your card details will not be held or be visible to anyone in Ratoath Tennis Club.